FOUR SEMESTRE
Durante todo este semestre, nosotros como maestros recibimos una formación mas integral y completa en la enseñanza de los niños y las niñas en el ingles, por lo tanto se abarco material didáctico, se trabajo con temas que nunca habíamos escuchado mencionar, a demás de todos aquellos componentes que no conocía de otra lengua extranjera, por lo tanto con la maestra formadora aprendí mucho en este semestre, ya que recogí demasiada información útil y significativa para mi formación.
cabe decir, que todo este semestre a sido de mucha ayuda para mi tanto para lo laboral como para lo personal, puesto que, en ocasiones al realizar ciertos trabajos creía que no era capaz de cantar una canción en ingles, de realizar obras de teatro, de exponer temas largos y usando una técnica nueva que es prezzi, por lo tanto, considero que aprendí demasiadas cosas que ayudaran a mi formación entre esas cosas, son las siguientes observaran las metodologías y las estrategias que como maestra se pueden utilizar e implementar ene l aula de clase, para generar en el niño y en la niña un mejor desarrollo en su proceso de enseñanza-aprendizaje.
agradezco a mi maestra toda la formación que me brindo en la asignatura de didáctica del ingles, que ha sido de gran ayuda no solo para esta área sino también para integrar otras que son de gran ayuda, para desenvolverme bien en mi labor como docente, por lo tanto no se puede olvidar que una enseñanza de otro idioma o lengua, siempre parte del marco común europeo, y que para poder dar clases a mis estudiantes los debo conocer primero para saber con qué dificultades vienen los niños de otros grados, a demás de ayudar en esa formación constante del niño, en donde tenga amor por aprender otro idioma, que no lo vea solo como una obligación, sino con pasión y entusiasmo y todo porque su maestra a sido capaz de indagar y de buscar nuevas formas para enseñar en el aula de clase.
También no se puede olvidar la manera en la que se debe iniciar ese aprendizaje, llevando el siguiente proceso:
listening
speking
reading
writting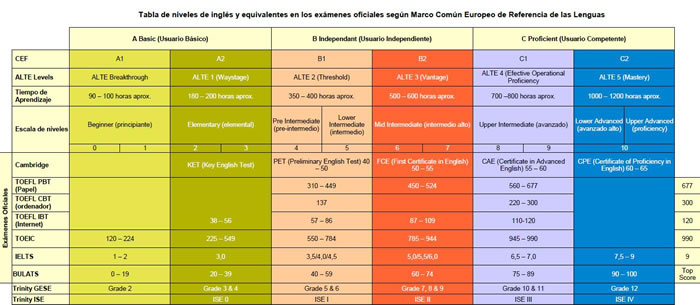 A BOX OF CRAYONS
Level: Primary, Junior
Grades: K-5 | Age: 5-11 | Written by: Eileen Urbanski
[Eileen a teacher at Avon Village Elementary School, in Avon OH]
Summary:
Inspired by the book "The Crayon Box That Talked" this lesson will show children that when we all work together, the results are much more interesting and colorful.
What You Need:
crayons, pencils, markers
paper
the poem A Box of Crayons
What You Do:
Read the poem "
The Crayon Box That Talked
" to your students. It is about the different colors getting along and liking each other. See below or click on link to purchase the book.
Then, children draw their portraits on a die-cut crayon pattern.
Place all the crayons into a giant box of crayons that you can create using construction paper (see photo).
Level: Primary, Junior
Grades: K - 5 | Age: 5-11yrs | Written by: Andrea Mulder-Slater
[Andrea is one of the creators of KinderArt.] Illustration: Geoff Slater
Summary:
Drums are an important part of life and ceremony in many cultures. Here is a simple method for you and your students to create a fun sounding drum as you celebrate the cultures of the world.
What You Need:
An empty coffee can with a plastic lid (small, large, whatever you have).
Construction paper, glue & scissors.
Paint or markers.
Paintbrushes & water.
Dowels or sticks from trees in the park.
String, leather, feathers, beads... any bits of scrap material you might have.
What You Do:
You have two options here. Either paint the coffee can with paint or cover the can with construction paper. Leave the plastic lid on the coffee can... this will be your drum head.
If you cover the coffee can with construction paper, you can paint or draw designs and creatures on the coffee can. Have a look at pictures of different kinds of drums and the images found on them. (Try covering the can with aluminum foil for a neat effect.)
After the paint is dry, you can glue all sorts of wonderful things to your drum.
Using wooden dowels or simply wooden sticks, drum away on your new coffee can drum.
Older students may want to try pounding the bottom of the coffee can with a rubber mallet to make a Carribean-style steel drum.
HANDPRINT RAINBOW
Level: ECE, Primary
Grades: PreK - Gr. 2 | Age: 2-8 | Written by: Written by: Amie Lording
[Amie is a preschool teacher at Fit Kidz in Glenwood, Australia]
Summary:
Children will see that every hand print is different as they work together on a cooperative art project.
What You Need:
Colored paints of your choice
Large paper or cardboard
Trays to put paint on for hand prints
Optional: rubber gloves
What You Do:
Ask the children, "Who would like to make a rainbow with their hand print?"
Ask the children to choose a colour they want their hand print to be.
Ask each child to put their hand out, spreading their fingers.
Let the child dip his/her hand into the color of their choice.
Place the child's hand onto the row of their colour choice.
Discuss the differences in size and shape of all the children's hand prints.

COLORFUL PAPER MASKS

Level: Primary and up
Grades: K and up | Age: 5yrs and up | Written by: Andrea Mulder-Slater
[Andrea is one of the creators of KinderArt.] Illustration: Geoff Slater

Summary:

Masks are a way to make kinderart faces,
that lift and transport us to new and wild places.
From a bird to a beast to a sad happy clown,
masks make you laugh, make you jump, make you frown.
Using paper and scissors and objects you find,
You can make masks of all colors and kinds.

Objectives:

Identification:

Historical:Creation:Appreciation:

What You Need:

What You Do:

When making masks, take the opportunity to discuss masks from around the world. Children could even take part in a discussion about how everyone wears different "masks" from day to day... when we are sad, happy or scared.

Resources:

Students will see that masks have great meaning in many cultures.
Students will have a chance to discover the importance of connecting our present day lives with the lives of those who lived before us.
Students will create a paper mask.
Students will learn to appreciate the art created not only by them, but by others as well.
Heavy poster paper about 22" x 28" per student (can be smaller depending on what's available.)
Pencils
Scissors (and help for the little ones)
A paper stapler
Crayons
Paint
Paintbrushes & containers for water
Magic markers, feathers and other found objects
Glue
String or elastic

Draw an oval shape on the large piece of paper. The larger the better... masks can cover more then just the face. Cut the oval shape out of the paper.

At both the top and bottom of the oval, make a 1" cut. (You will later take these cuts, fold the paper across itself and staple so the mask has some dimension).
Draw and cut out where the eye holes and mouth and nose holes (if any) are going to be.
Decorate the mask by using bright crayon colors or bright paint colors.
Even more details can be added with magic markers and crayons.
Now, where you made you made your cuts, fold the paper and staple in place. This will give your mask more dimension.
Glue found object decorations on the mask. Anything from feathers and string to beads and tissue paper.
Staple string onto the mask so it can be tied around the head.
JAPANESE FANS



Photo: Masami Tuko
Level: Primary, Junior, Middle School
Grades: K-8 | Age: 5-14 | Written by: Written by: Karen West
[Karen is from Westfield, MA.
Summary:
Students will learn about Japanese fans as they create a fans using paper.
What You Need:
12x18 white paper
watercolors
paintbrushes
fans or pictures of fans
popsicle sticks
tape
What You Do:
Discuss uses of fans such as functional use and artistic use.
Fold paper in half horizontally or as I tell the students like a book.
You may want to first make a template if doing this with younger students.On the folded side draw half of a fan shape (like a arch) and cut. The piece will resemble a arch shape.
Lightly draw a piece from nature. My students drew leaning trees with branches and leaves.
Using watercolor, make bold brush strokes. I emphasized using a quick brush stroke to fill in leaves. Use several colors or paint with the seasons. Let dry.
Fold the paper back and forth, creasing each time. Gather the paper together to form the fan and staple or glue.

Tape to popsicle sticks together to form a handle.

Display the finished fans.
---